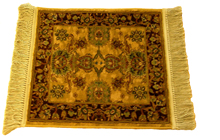 Add, subtract or multiply we make the perfect fit from your pre-made rugs!
Augmentation is the process of cutting one rug apart or seaming two or more pre-existing rugs together to produce the custom size that is perfect for your requirements. Great care it taken to ensure the patterns and borders match and the resulting design looks as flawless as possible.
We can make almost any pre-existing rug fit your specific needs by augmenting them. View the Augmentations Gallery of pictures to see some of the possibilities.
Contact Us to discuss your augmentation project and all your options.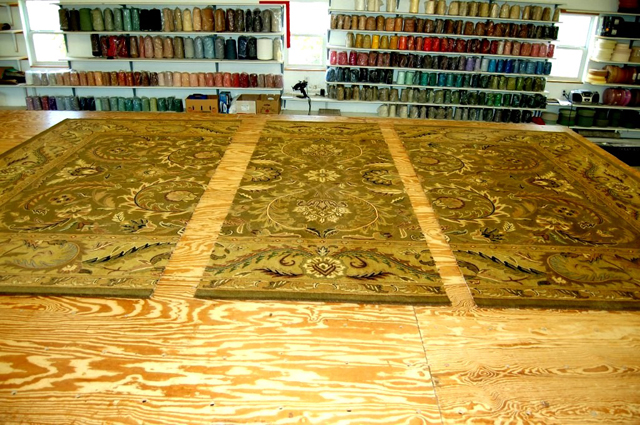 Oriental rug being made smaller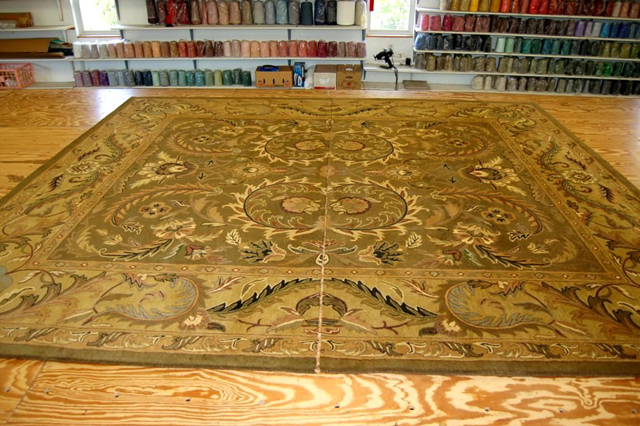 Portion removed to make it the right size.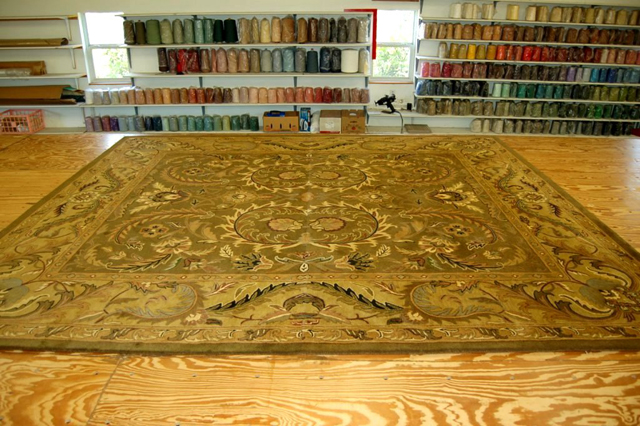 The finished rug with a one of a kind pattern