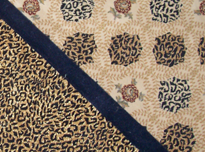 A Carpet Bordered rug is manufactured when cut pile or plush carpet is cut into strips and used to create a "Carpet Border" much like a picture frame around a central piece of material whether it is another piece of carpet or an existing area rug.
Each strip of "Border" material is seamed to the 'Field" material individually and is usually carved to add a tailored appearance.
The rug may be any shape you choose and can have as many border strips as you wish in whatever widths you desire.
Contact Us to discuss your upcoming project.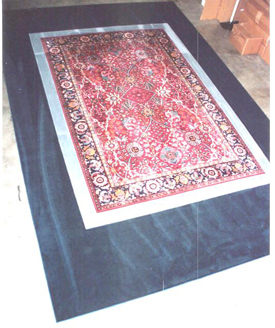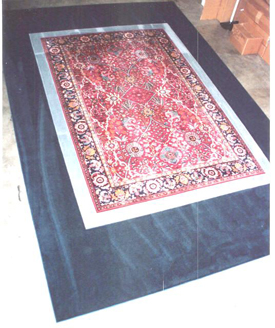 This particular project is an example of an augmentation and carpet borders since we utilized a pre-existing oriental rug as the field while adding carpet strips around it as a border.