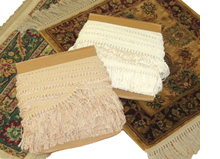 Fringe is a very important part of an Oriental Rug since it caps the end of the rug, prohibits the tufting of the rug from sliding off the end of the "warp" threads, and holds the rug together. Over time fringe can wear or become damaged. If damaged fringe is ignored, serious structural problems will occur.
Extra care is always exercised when choosing the color and style of replacement fringe and is available in nylon, cotton and wool.
Fringe can be added to any type of floor covering material or pre-existing rug even if it did not previously have fringe.
In addition to adding fringe to a rug, fringe can be permanently removed or simply hidden by sewing it into a protective pocket on the back of the rug.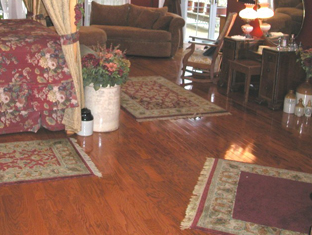 Contact Us and we'll discuss all the options with you.