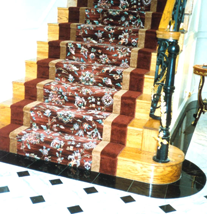 Stair runners add class, elegance, and safety to every flight of stairs.
They are fabricated by using a number of customizing methods including serging, binding, fringing, carpet borders, inlays, carving, sculpting, fabric, leather and augmentations of existing rugs.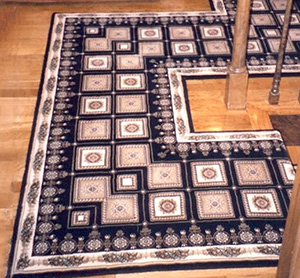 Every stair runner is the ultimate in customization because they are all cut on site to make sure that they fit perfectly. Visit the Stairs & Halls Gallery for example pictures.
Contact Us for more information.