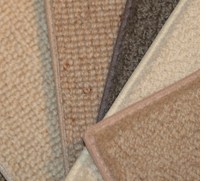 Binding is the process of sewing a 1" tape to any floor covering material to make an area rug. This process improves the look of the carpet and protects the edges from raveling and fraying. Many colors of binding tape are available and may be chosen to blend with the rug or used to create a contrast.
Binding can take left over carpet from room installations and make it useful by turning it into protective rugs at entrances, doorways, sinks, counters and hallways to help reduce the wear and tear on your newly installed carpet.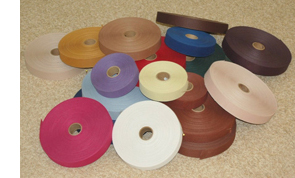 Your carpet may be cut into any shape or size to produce the finished product that you require.
Almost any type of floor covering material can be bound but for best results Berbers and Sisals should be serged or have a fabric or leather border applied.
Contact Us for more information.